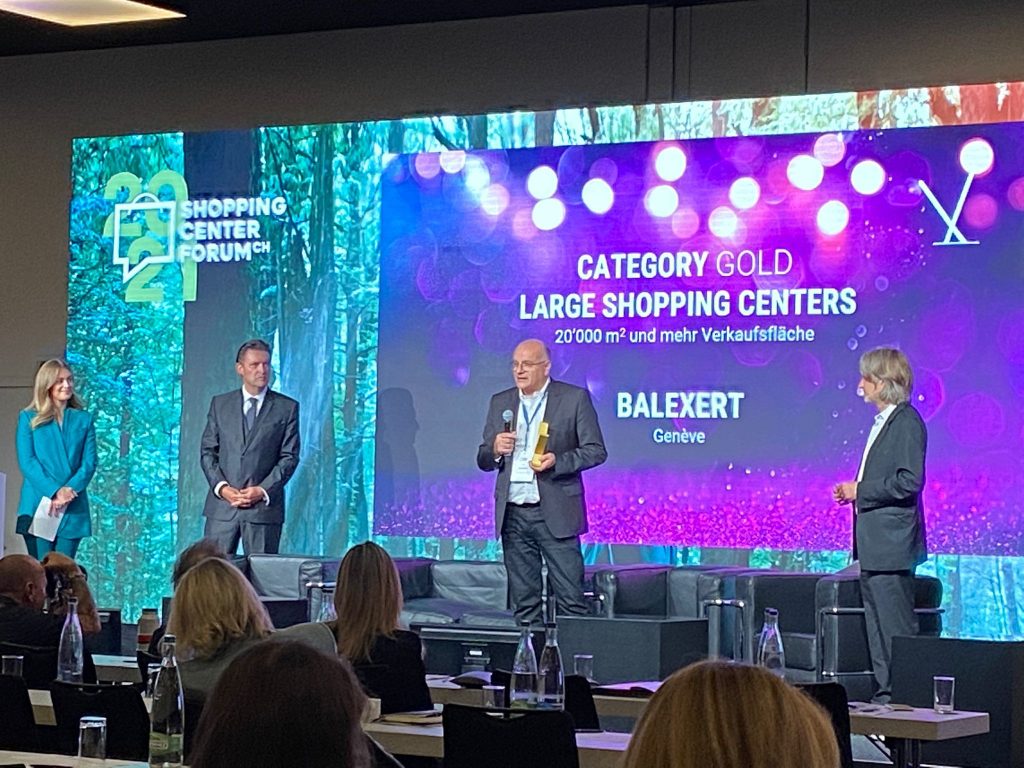 –
Each year, shopping centers in Switzerland that have carried out original or innovative marketing actions are awarded a prize at the Victor Marketing Award ceremony, as part of the Shopping Center Forum, the most important Swiss congress for the trade.
The main theme this year was: the challenge of renovating shopping centres. Balexert was able to present. Balexert is honored to have won the Victor Gold Award for its transformation project which was completed in 2021, on the occasion of its 50th anniversary.
This is the 5th consecutive time that Balexert has been rewarded, and the second in Gold. Indeed, in 2021, Balexert was rewarded for its communication campaign dedicated to the recycling of tarpaulins and communication media. An operation carried out in conjunction with PRO Private Social Enterprise for integration and professional reintegration, and for which the profits are donated to The Non-Violence Project Foundation.