New pastry-chocolate department (October 2021)
At Migros Balexert, which continues its metamorphosis to celebrate its 50th anniversary with panache and ganache, a new pastry-chocolate department offers exclusive sweets. The Royal Chocolate or Framboise desserts are thus only available at Balexert, in the form of domes for delicious individual portions, or larger desserts to share. Among many delicacies with delicate flavors, the new department also has the exclusivity of mixed fruit pies.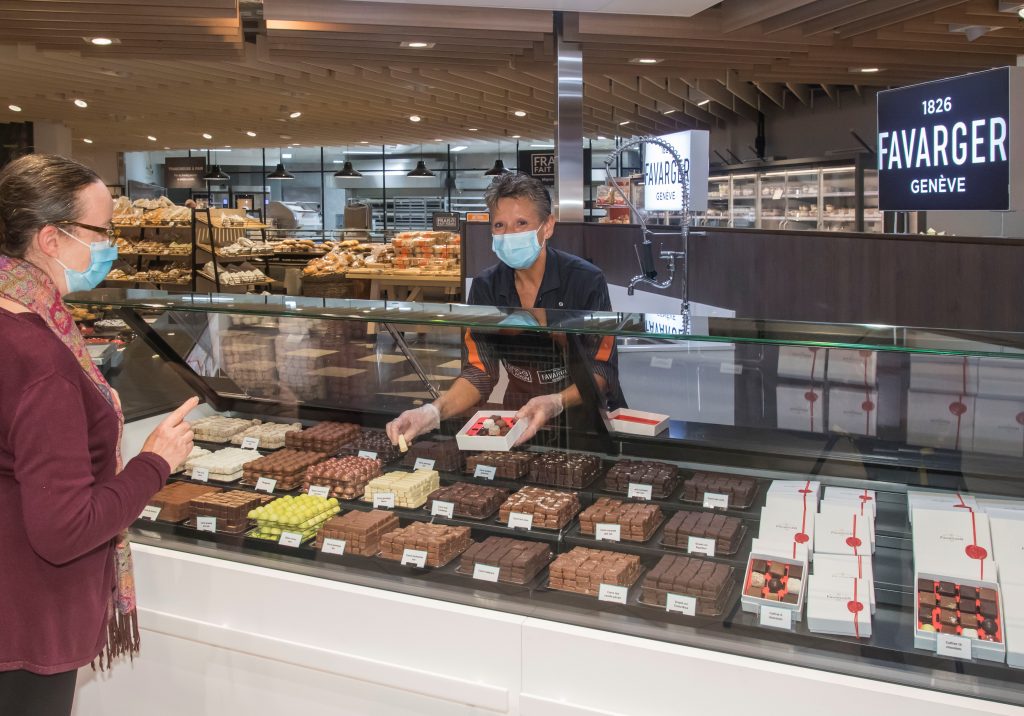 Other treasures of friendship to share: Favarger chocolates, to be offered in delightful boxes like so many cocoa-flavored jewels. Made in Versoix, they reveal the many creative facets of the region's famous chocolatier. You can taste the famous Geneva pavé, the nougaline, the black square with raspberry, the mini domes with passion fruit or lime, the Ecuador grand cru, the gianduja square, the white coconut pavé and countless others. flavors.
Discover the Balexert Beauty Market: a first for Migros! (August 2021)
Come visit this new area and find all your favorite products!
The Balexert store becomes THE beauty benchmark for Migros with a new concept developed in partnership with L'Oréal. The Beauty Market includes 3 distinct environments: the Make-up, the Skin Center and body care & well-being. All in a modern and connected universe with giant screens and touch tablets in order to virtually test most of our make-up and hair color brands.
A Mask Bar is also waiting for you and other novelties are on offer to test and create beauty products around the huge playground. A Beauty Advisor is also on site to advise you on your skin type.
And this is not over ! The opening of Switzerland's very first Maybelline concept is exclusively available at Balexert.
---
Service stands (june 2021)
The service stands in your Migros store have been renovated and now welcome you to a completely new environment.