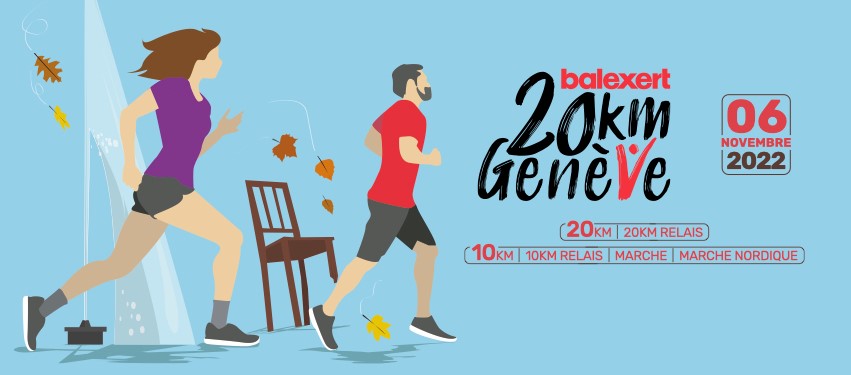 Balexert is proud to support the next editions of the 20km of Geneva, whose sporting values ​​it shares.
Winding sometimes between the vineyards and sometimes through the countryside of Geneva's right bank and going so far as to flirt with the end of the Geneva International Airport runway, the 20km of Geneva is a race unanimously appreciated by all participants. Endowed with an ever-growing enthusiasm, this event is now one of the "must-sees" of the Lake Geneva basin. Now renamed the Balexert 20km of Geneva, it is with some pride that we announce the signature of a partnership binding us to this event for the next three years. Balexert thus takes up the torch of Geneva International Airport as Title Partner and at the same time strengthens its local and social footprint by supporting Geneva sport."

Ivan Haralambof, director of Balexert
An important economic and social player since 1971, the Balexert center has always been keen to support local sport, as evidenced by its commitment to the Genève-Servette Hockey Club since 2019.
Balexert is a real destination: shopping, fooding, cinema, bowling, fitness, well-being and health; all under one roof!
Synonymous with a place to live and located between the airport and the city center, Balexert is the favorite place for the 20km of Geneva which will take place in the fall of 2022.